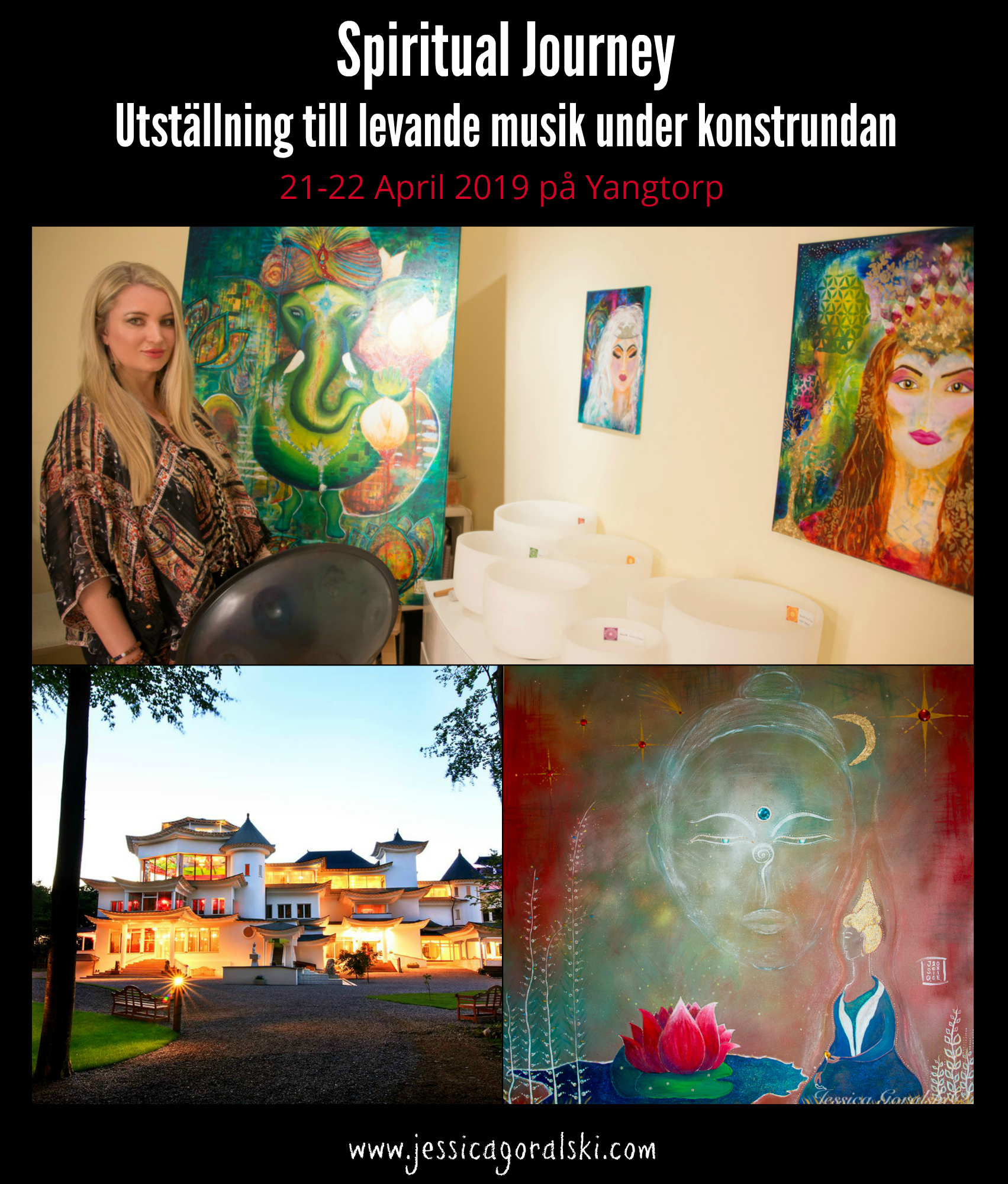 Spiritual Journey Art Exhibition
Welcome to the exhibition Spiritual Journey with Intuitive Energy Painting and Live Music!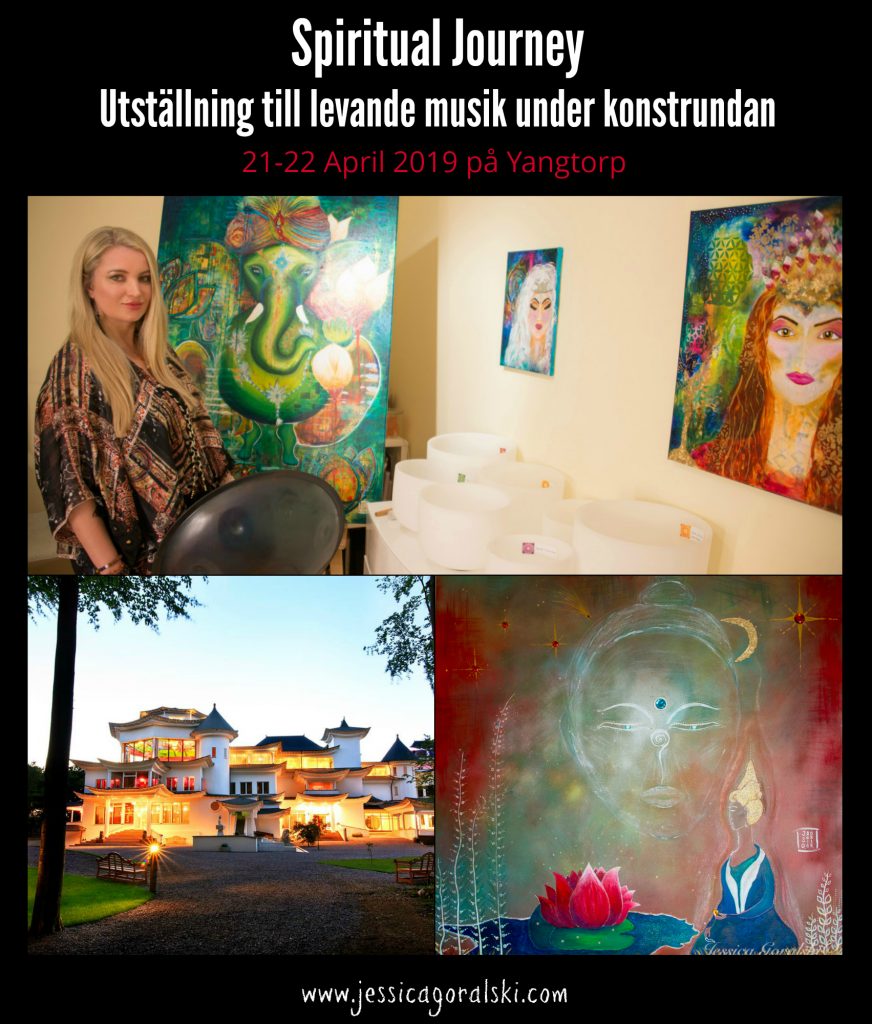 The exhibition is a journey into the interior of man, down to the depth where you communicate through symbols, colors, images, emotions and sounds. Here you have been before, in your dreams you may not remember, in those special magical moments where you were deeply touched. The place words can not reach to explain, or maybe the words take a respectful break to make space for something bigger?
And how do you describe an art exhibition that affects everyone but that no one can really explain? Religions and systems have tried to describe the encounter between man and "this greater" called God, Universal Energy, "The Inner Wisdom", "The Higher Self," "The Infinite Creativity," etc. Words, poems, images and music can also describe the meeting, but it is when the actual meeting really happens and you get touched in the depth of the heart as something changes. For a moment you feel whole and really alive. A spark lights up, a seed of hope is sown and everything around it coincides right in time and space. During these periods or moments of life you feel a presence, a flow, a stream of energy that invites you to new amazing adventures in life.
It is individual which "language" is suitable for describing and communicating with our interior. The mysterious religions / systems, symbols and archetypes are one way. If you feel like this and want to immerse yourself in the book, "Women who run with the wolves" by Clarissa Pinkola Estés.
The exhibition gives an insight into how Dr Jessica Szelag Goralski's "Spiritual Journey" or meeting with the Infinite Creativity looks in picture and sound. A journey where both light and darkness are welcomed, as one cannot exist without the other. Inspired by the mysterious branches of Buddhism, Taoism, Hinduism, Shamanic and Pagan traditions.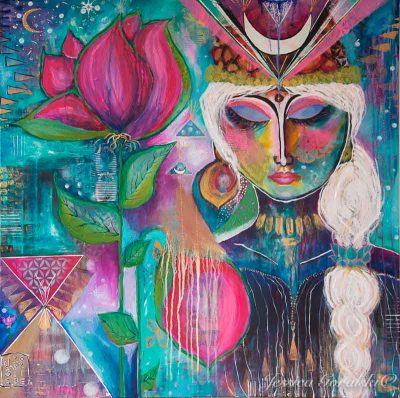 On April 21th and 22nd, Dr. Jessica Szelag Goralski will be at Yangtorp and talk about Intuitive Energy Painting. At selected times, she will play on crystal bowls for the 7 Chakras, Melodic Handpan, F Mystic Handpan tuned in 432 Hz and guide you into meditation with the art. Selected parts of the exhibition will be available to purchase on site. Admission to both exhibition and concerts is free. There is the possibility to eat lunch on site. Overnight stays can be booked at: https://www.booking.com/hotel/se/yangtorp
Facebook event: https://www.facebook.com/events/403782613516344/
Welcome!