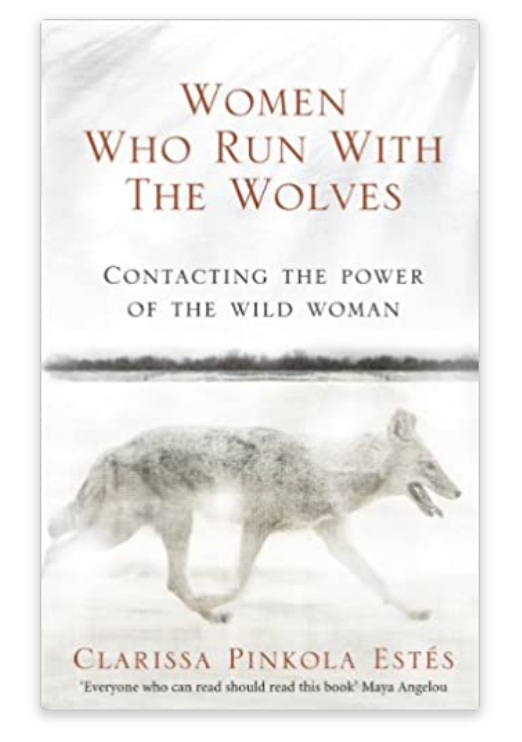 För alla er som vill läsa eller har läst denna underbara bok och vill samlas i en cirkel för att diskutera, dela erfarenheter, kanske göra en eller annan gemensam meditation eller ritual.
Boken heter:
Engelska: Women Who Run With The Wolves: Contacting the Power of the Wild WomanSvenska: Kvinnor som slår följe med vargarna.Författare: Dr. Clarissa Pinkola Estés
Vi kommer att mötas coronasäkert på Zoom.
Vi sätter igång den 18 januari 2021 kl. 18.30-19.30. Jag har tänkt spela in våra möten så den som inte kan närvara kan spela upp det sen. Kanske blir det en egen onlinekurs av det i framtiden.
Jag har tänkt att vi läser ett kapitel i taget och träffas sedan och diskuterar, 1-2 gånger i månaden. Kanske målar eller skapar vi något inspirerat av kapitlet som vi kan visa upp på mötet. Blir vi många så kan jag dela upp oss i mindre diskussionsgrupper på Zoom.
Jag tänker leda cirkeln kostnadsfritt men du får gärna bidra med det du tycker denna cirkel är värd efter varje mötes tillfälle då jag kommer få betala för Zoom. Skulle jag få in mer pengar än jag tycker är rimligt för att hålla cirkeln så skänker jag resten till välgörenhet.
OBS! Vi har nu fullt. Jag håller på att skapa en online-kurs med samma tema som börjar i januari. Skriv upp dig på nyhetsbrevet så att du inte missar den!
https://mailchi.mp/f3d3aff283ea/cbeniufs3o
Alla är välkomna, inga som helst förkunskaper i något som helst krävs:)

Varmt välkommen! ❤